If you have recently, or about to, renovate your home in a manner that requires hanging new drywall, then you are left with a few possible options. You can go the bland route of adding some paint that will match the interior coloring of your furniture, or hang some garish type of wallpaper, the pattern of which was last seen on a necktie from the 1970's.
Both of those options are safe, and are the choices made by the majority of home decorators, so shouldn't you dare to be different? There are a few great drywall texture techniques that you can use to give your otherwise bland looking wall or ceiling a touch of daring, many of which can actually be done on your own.
Slap brush texture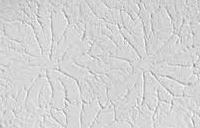 The slap brush style will create a very unique look, and is achieved in a number of different ways. The easy way is to water down the plaster and then apply it with a texture hopper, or sprayer, with the setting at medium splatter. That's quick and easy, but if you want more control over the design, or don't have an air compressor handy, use a regular or stipple brush to apply the plaster in swirls. It can be a messy process, but one that allows you free rein over how the finished wall will look.
Spanish drag texture
The next technique is called Spanish drag, but don't worry, it doesn't require you to slap on a dress and call yourself Juanita. To achieve this effect you are going to need a texture hopper, usually powered by an air compressor, and a large trowel. The plaster is sprayed on the wall using the hopper, and once it has set, you use the trowel to spread it out, which creates a very cool look on the wall.
As simple as the process sounds, it's actually easy to mess it up, which means you might want to hire a pro to do this one.
Orange peel texture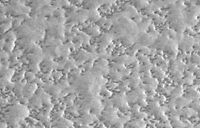 If you are one of those that loves how an unpeeled orange feels in your hands, then you might be interested in the orange peel texture for your walls. The sprayer is not really essential to achieve this texture, but it will certainly make things go much quicker if you do. If having a giant piece of fruit on the wall doesn't really appeal (no pun intended) to you, and you would like something a little more elegant, then the Venetian plaster look may be more up your street. This is a multi-step process that can be complicated. It's a double layer of trowel applied plastering, followed by a polishing and sealing, keeping in mind that there are chemicals involved that could be harmful to you during the process.
Do it yourself jobs are fun, but when you run the risk of making your interior walls look like they were designed by a caveman, then you might want to hire a professional drywall installation team, just to be certain that the proper tools and techniques are used at all times.